I don't get any holidays from New Years' through Memorial Day, so when I finally get a day off, it's great!
We had nothing planned so we went to Sports Authority. I had a $25 cash card, so we got a pink camo folding chair and water balloon pump, for free!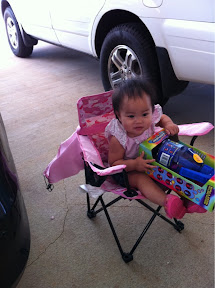 Then, we moseyed over to Home Depot and bought the supplies for my craft room! That's right! Ella's party is done, so now on to the next project!